Soulsbyville Elementary Community In Flux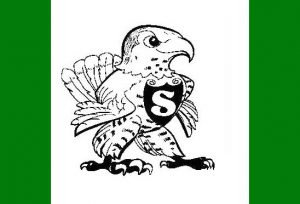 Soulsbyville Elementary School Falcons logo

View Photos
Soulsbyville, CA – An elementary school community tumbled into admitted turmoil following a school district move to place its principal on administrative leave.
According to Soulsbyville School District Superintendent Jeff Winfield, who spoke with Clarke Broadcasting Thursday evening, the district board plans to convene for another special board session Monday, after which more details will be available regarding the action to temporarily suspend popular Principal Bart Taylor from his post.  "We really can't talk about personnel matters," Winfield maintains, although he emphasizes that Taylor was put on a temporary non-disciplinary leave.
In a communication sent to parents via the school's phone messaging system, Winfield says assurances were provided that the district is committed to providing its customary high level of service to the school community — and that district officials also have a plan on-campus to work through the situation. He maintains scenarios of Taylor remaining on board are among the spectrum of possible solutions and that patience is in order as the district works out how best to proceed.
"I don't anticipate any long, drawn-out thing. The board will meet Monday in closed session to continue what they started [Thursday] night that they were not able to get through," Winfield explains.
In other board business next week the school district trustees will address an evaluation of Winfield and consideration of a memo of understanding (MOU) to continue sharing his services with Twain Harte School District. The trustees from the latter district are slated to address on Wednesday the potential renewal of the shared Superintendent position. They will also begin to assess how to go about preparing to dispense with the pending sale of the defunct Pinecrest Elementary School, including providing notice to other public agencies of its availability.