New Information On A Wreck That Shutdown Hwy 132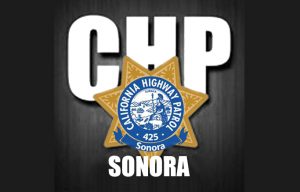 CHP Sonora

View Photos
Coulterville, CA — The CHP has released new details and the names of those involved in a trailer crash that happened along Highway 132 near Coulterville.
As previously reported, the accident happened just before 1:30 p.m. Tuesday forcing officers to shut down a section of the roadway between Highway 49 and Granite Springs Road for more than an hour. The driver, 71-year-old Thomas McDermott from Bakersfield, was traveling westbound in a 2012 Ram 2500 pickup hauling a 35 foot 2005 Cardinal Forrester Trailer and lost control of the truck on a curve. McDermott told officers that he felt the trailer starting to go sideways on the curve. He tried to brake but the trailer went off the roadway, down an embankment, overturned and landed on its roof against a large tree.
There had been concerns about the trailer's two 15 gallon propane tanks leaking, but the CHP reports crews were able to safely blow-off the gas in the tanks.  Traffic was detoured at Granite Springs Road and Highway 49 as emergency crews worked to clear the wreckage. The CHP notes that the trailer was in multiple pieces and luckily a Caltrans road crew was doing crack seal work nearby and diverted a loader and dump truck to help clean up the debris.
The CHP reports a possible cause of the crash might be flat tires as the right rear tire was blown and the left was flat.  No one was injured in the accident.