Pinecrest Lake Boat Ramp To Close For Construction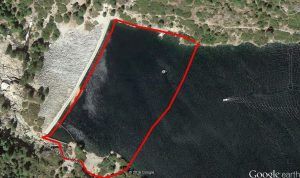 Strawberry Dam construction area at Pinecrest Lake

View Photos
Pinecrest, CA — The work is slated to wrap up before the Memorial Day weekend. However, the barges that are needed to make repairs to the Strawberry Dam could remain by the launch throughout the holiday.
The two-day project will shut down the Pinecrest boat ramp on Monday, May 10 and Thursday, May 26 for the required dam inspections and maintenance as well as for public safety.  Forest Service officials report that Pacific Gas & Electric Co. (PG&E) divers will use large barges to access the dam's tower outlet gates, which feeds the lake. Forest Service officials note that if there are complications on May 26th the barges will need to remain in place, but they stress the boat ramp will reopen for public use over the holiday weekend.  In that case, visitors will want to pay attention to posted signs regarding road usage, trail closures and possible public notices.
The last time this type of work was done was nearly two decades ago in 1996.