Sonora Traffic Stop Leads To Drug Bust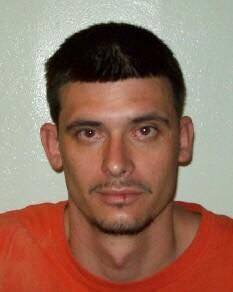 Kevin Sovereen

View Photos
Sonora, CA — Three people were arrested when a Tuolumne County Sheriff's Deputy pulled over a vehicle on Racetrack Road.
It happened over the weekend near the intersection of Rough and Ready Trail. The 2005 Hyundai Electra was pulled to the side of the road for speeding. 23-year-old Samantha Miccichi of Columbia  was arrested for possession of methamphetamine. 30-year-old Caleb Brinkley and 34-year-old Kevin Sovereen, both of Sonora, were arrested for possession of more than an ounce of methamphetamine, documentation of drug sales, possession of a digital scale related to the sale of drugs, and possession of drug paraphernalia.
In addition, Brinkley had two local warrants for violating his probation by failing to appear on a DUI charge and failing to appear for a possession of a controlled substance charge.
Sovereen had additional local warrants for transporting a controlled substance, evading a peace officer and violating his post release community supervision.
Miccichi was released from custody, Brinkley is being held on $100,000 bail and Sovereen is on a no-bail status.