Calaveras Calls Special Session Monday To Appoint Sheriff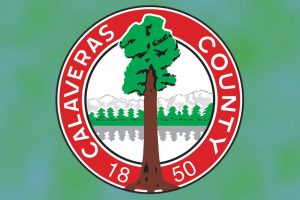 Calaveras County Seal

View Photos
San Andreas, CA — Public interviews for the purpose of appointing a new Sheriff is the only order of business during a special meeting Monday morning in the Calaveras supervisors chambers.
The agenda for this meeting was posted on the Calaveras County website at 4:54 p.m. Friday.
According to the meeting documents, beginning at 9, the Calaveras County Board of Supervisors will conduct the interviews of five candidates who applied for the position and were vetted through a ranking committee of law enforcement officials.
The board, with the consent of the candidates, plan to interview each one individually in the public forum. If all five candidates agree, the order of interviews will be determined by a blind draw and all will be asked the same questions from a selection that were submitted by the public and board of supervisors. The meeting documents also state that, should the candidates not unanimously consent to individual interviews, they will be seated at a table and will take turns answering queries.
The supervisors anticipate selecting a candidate for appointment through a resolution that they expect to formalize and bring forward to a meeting on May 10.
Tuesday, at yet another 9 a.m. special session, the board reportedly plans to make another attempt to pass an urgency ordinance for medical marijuana cultivation. This meeting is also scheduled to be held in the supervisors chambers at the government center (891 Mountain Ranch Road).