Gas Prices Continue Upward Climb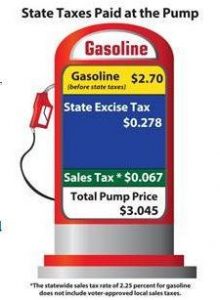 BOE Gas Prices graphic

View Photos
Sonora, CA — The nationwide average price of a gallon of gasoline has jumped by 8-cents over the past three weeks.
Industry Analyst Trilby Lundberg attributes the spike to crude oil prices going up. California has the highest average price at around $2.77. The nationwide average is $2.18. Over the past nine weeks, the average price has increased by 41-cents. California has also switched over to the more environmentally friendly summer blend fuel, increasing the costs statewide.
The myMotherLode.com gas price section shows that regular unleaded is selling in Sonora from $2.45 to 2.79 and in San Andreas from 2.69 to 2.79.