GOP: We Are Responding To The Opioid Epidemic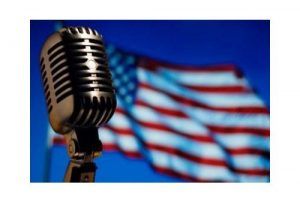 Microphone and US Flag

View Photos
West Virginia Rep. Evan Jenkins delivered this week's Republican address and talked about how the GOP was responding to the growing opioid epidemic in the U.S.
Jenkins was Tuesday's KVML "Newsmaker of the Day". Here are his words:
"Every 25 minutes in America, a baby is born who was exposed to drugs during pregnancy. Because of their exposure to opioids, heroin, and other drugs, they may spend their first weeks suffering from withdrawal.
Their bodies shake with tremors, and their cries are heartbreaking. This is called neonatal abstinence syndrome, and it is truly a terrible way to come into this world. Unfortunately, it is becoming all too common. This is especially true in my home state of West Virginia.
The good news is, doctors, nurses, and community leaders are developing innovative treatments for these babies. One example is Lily's Place, a pediatric recovery center that I helped start in my hometown of Huntington. There, doctors and nurses use the best treatments and therapies available to help babies suffering from withdrawal, and parents can get counseling.
Centers like Lily's Place offer hope for mothers seeking to turn their lives around—mothers like Cassidy Falls of Huntington. When describing her fight against drug addiction, she said: 'There was something far stronger than I could have ever imagined creeping into my life. My thoughts were altered—my wishes, wants, and needs were no longer mine.'
Cassidy Falls and her infant son are healthy now, thanks to Lily's Place. We need more programs like it, but it took years of cutting through red tape just to get this one program set up. There are real gaps in health care all across the country, and far too many obstacles getting in the way of our doctors and nurses.
That's why we are taking action. Last November, Congress enacted legislation I helped champion to develop treatments for expecting mothers with opioid addictions—legislation that is now the law. I recently introduced the Nurturing and Supporting Healthy Babies Act, which will expand our understanding of this condition. Through this bill, we will learn more about just how many newborns are suffering from withdrawal, and more about the federal obstacles to treating them.
The Nurturing and Supporting Healthy Babies Act is just one of a number of initiatives Republicans and Democrats are working on to combat opioid abuse. We are focused on getting a bill to the president's desk in the coming weeks.
This struggle is a national epidemic. It could happen to anyone. But no one deserves to start his or her life in withdrawal. It is our responsibility to care for the most vulnerable in our society. And that is why I look forward to working with my colleagues to get this done."
The "Newsmaker of the Day" is heard every weekday morning on AM 1450 KVML at 6:45, 7:45 and 8:45 AM.