Seasonal Road Opens In Yosemite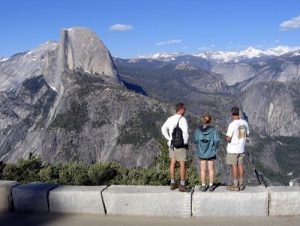 Glacier Point Rd. in Yosemite

View Photos
Yosemite, CA — Glacier Point Road in Yosemite National Park opened for the season this morning.
There is still snow in the area, so several amenities along the road remain closed. There is also snow on most trailheads, so recreationists should use caution. The Glacier Point store is anticipated to open in early May, and the same goes for the Bridalveil Creek Campground.
Tioga Pass, a popular east-west crossing of the Sierra Nevada, remains closed at this time. There is not an estimated opening date, according to Park Spokesperson Scott Gediman. To receive the latest road conditions in Yosemite National Park you can call 209-373-0200.