Sonora City Council To Discuss Fire Related Matters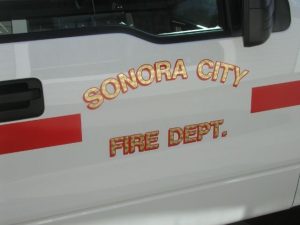 City of Sonora Fire

View Photos
Sonora, CA — Rules related to defensible space will go before the Sonora City Council this evening.
On the agenda is whether to require property owners to maintain a 30 ft. defensible space zone by removing all flammable vegetation. Owners would also need to complete a "reduced fuel zone" within 30-100 ft. of each structure. Fines for the first offense would be up to $100, the second offense $250, and three or more offenses would qualify as a misdemeanor. A person convicted of the misdemeanor could face a fine up to $1,000 and jail time.
The City will also discuss its agreement with CAL Fire related to being reimbursed for helping fight fires outside the city's jurisdiction.
Prior to tonight's 5pm regular session meeting, the city will meet in closed session to talk about the ongoing efforts to purchase the corner gas property at the Mono Way and Greenley Road intersection. The land is needed to widen the intersection in anticipation of Sonora Regional Medical Center opening its new Cancer Center.