Keen Eyes Results In Two Arrests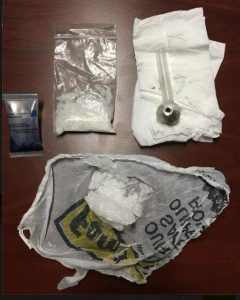 Drugs found in car at casino

View Photos
Tuolumne, CA – Tuolumne County Sheriff's Deputies spot drug tools in a vehicle at a local casino and arrested a man and woman for not only drugs but also identity theft.
The deputies were walking through the parking lot of the Black Oak Casino around 11:19 p.m. Tuesday and noticed drug paraphernalia in a parked 2004 gray Chevrolet Malibu. Sheriff's officials report the car's owner, 28-year-old Levi Friedli who stays in Lodi and Sonora, was arrested after a search of the vehicle uncovered an ounce and a half of methamphetamine, drug paraphernalia, and reported stolen property. The latter items, credit cards, a check book, and a driver's, were linked to a recent burglary in San Joaquin County, according to Sheriff's officials.
A passenger, Jennifer Maldonado, 32, of Lockeford was also taken into custody. Both were booked into the Tuolumne County Jail on drug possession, transportation, sale and drug paraphernalia charges. Friedli also faces possession of stolen property, and for providing false identification to law enforcement. Both remain in jail on $60,000 bail.