SRMC Creating Patient Advisory Council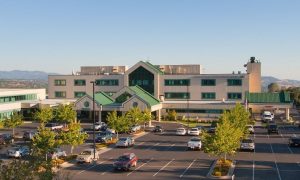 Adventist Health Sonora

View Photos
Sonora, CA — Sonora Regional Medical Center is hoping to hear feedback from a patient/family perspective.
SRMC is assembling a new Patient and Family Advisory Council. The medical center is encouraging anyone that has been a patient, or witnessed the care of a family member, over the past 12 months, to apply for a seat on the council. Advisors will meet quarterly, during a catered lunch, to discuss topics related to customer service, patient care, health plans, programs and new services. Administrative leaders will then take the input and potentially use it to help improve care. Anyone interested in joining the Patient and Advisory Council can fill out an application found here.
SRMC is a non-profit 152-bed health care facility, which includes 72 acute beds, 12 swing beds, 68 skilled nursing beds and a large network of clinics owned and operated by Adventist Health.