Update: Sonora Roadway Reopened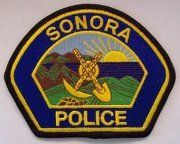 Sonora Police Seal

View Photos
Update at 3:45 p.m.: Sonora Police report a crew has towed the disabled tow truck from the scene and Lyons Street has reopened with traffic moving freely. Officers had been diverting traffic for about 30-minutes.
Original post at 3:13 p.m.: Sonora, CA — A disabled dump truck is blocking traffic in downtown Sonora.
The truck broke down in the eastbound lane of East Lyons Street between Greenley Road and Hope Lane. Sonora Police have officers on scene directing traffic but ask that motorists avoid the area if possible.
A tow truck has been called to the scene with an estimated arrival time of about 30 minutes. Police report the road should be cleared by around 4 p.m.