State Fire Money Coming For Fuel Reduction Projects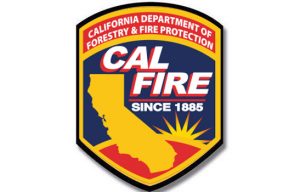 CAL Fire Logo

View Photos
Sonora, CA — CAL Fire has just awarded $3-million in grants for fire prevention efforts, with a sizable amount coming to the Mother Lode.
The revenue is a portion of the money collected as part of the SRA Fire Fee. A combined over $432,000 dollars is coming to Tuolumne County for five projects. They include removal of dead and dying trees ($95,700), the Pack Trail Fire Safety Project ($60,704), a Lyons Bald Mountain-Phoenix Lake Fuel Break ($98,670), Yosemite-Fitch Ranch Fuel Break ($86,900) and a Middle Big Hill Fuel Break ($90,496).
In Calaveras County, $99,000 will go towards a Door to Door Chipper Program.
$2-million in additional revenue was allocated by CAL Fire two months ago for other fire prevention projects, bringing the total amount this fiscal year to $5-million.