Mother Lode Exceeds Governor's Water Savings Mandate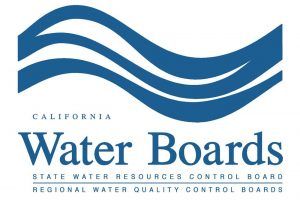 CA Water Board logo

View Photos
Sacramento, CA – Mother Lode residents more than squeezed by.Governor Jerry Brown's water conservation goal while state residents nearly achieved it.
Since the Governor instituted his mandatory urban conservation nine months ago, suppliers have been required to submit monthly reports. Cumulative results, announced today, indicate that between last June and February 2016, Californians improved their conservation efforts by 23.9 percent overall, compared to the same time during 2013, the benchmark year. It is enough to have achieved 96 percent of the Governor's 1.24 million acre-feet water savings goal. By managing to hold back 1.19 million acre-feet, Californians saved roughly equal to a one-year supply for 5.9 million people, or 15 percent of the state's population. Water officials are calling the conservation achievement unprecedented, further stating that residents reduced their water use to the lowest per capita ever recorded.
Locally, Mother Lode residents on reporting utilities managed to maintain a cumulative average of just over 29 percent. The stats are as follows: Tuolumne Utilities District (TUD) and Groveland Community Services District (GCSD) which have 24 percent standards respectively saved 10.8 and 7.8 percent in February. Overall for the nine-month period TUD came in at 31.7 percent; GCSD at 27.8 percent. Calaveras County Water District (CCWD), which has a 16 percent standard, saved 7.2 percent in February and achieved 28.2 percent in cumulative savings.
Across The Golden State the February conservation rate dropped five percent from January to wind up at 12 percent. Officials point out that this past February was one of the warmest and driest ones in recent years. As the wet season draws to an end later this month, the State Water Board will host a public workshop on April 20 to discuss and gather input on summer conservation needs from the perspectives of water suppliers, businesses and residents, ahead of adjusting existing emergency regulations.
Given available water supply, storage, and snowpack, the board is currently considering easing restrictions for Northern California, which received more precipitation and perhaps other communities that are demonstrably building drought resiliency through water recycling enhancements and other methods.