Lack Of New Melones Water Hits Contractors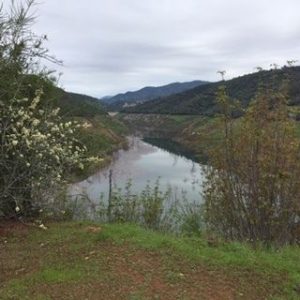 New Melones Reservoir

View Photos
Sacramento, CA — The U.S. Bureau of Reclamation today stated water supply restrictions will be greatest on the west side of the San Joaquin Valley and some areas served by New Melones Reservoir.
Therefore, Eastside water service contractors, the Central San Joaquin Water Conservation District and Stockton East Water District, look to receive zero percent of their contract supply due to a lack of available Central Valley Project (CVP) supplies from New Melones Reservoir. Officials state that the initial CVP allocations are based on conservative assumptions; so if conditions improve in the next couple of months, contractors in San Joaquin Valley could see an increase.
Overall, agricultural water supplies vary. Contractors north-of-Delta will get 100% and south-of-Delta will receive only 5%.
The Bureau bases its allocations on numerous factors and cautious estimates of how much water will be available for delivery to CVP agricultural, environmental, and municipal and industrial water users, given current reservoir storage, precipitation and snowpack levels. While the statewide average snow water equivalent in the Sierra Nevada was over 24 inches on March 30 compared to two inches on the date last year — and rainfall is currently at 125 percent of the historical average — drought conditions still prevail for the fourth year in a row and the state remains under a Drought Emergency.
New Melones Reservoir is currently 26% of total capacity and 41% of the historical average for the date.