Possible Pellet Gun Shots Fired On HWY 108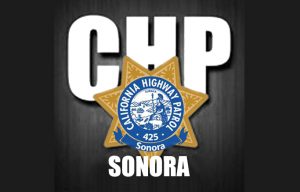 CHP Sonora

View Photos
East Sonora, CA – The CHP has put out a BOL ("Be On the Lookout") notice to motorists traveling along Highway 108 in East Sonora.
Calls have come into the CHP reporting a person throwing objects or possibly firing a pellet/bb gun at vehicles between Phoenix Lake and Hess Avenue, as well as at the Peaceful Oak off-ramp. Over the past couple of weeks, the CHP says the incidents have occurred between 3 and 5 p.m. on random days.
An investigation is ongoing with detectives already following up on leads. But with no suspects behind bars, the CHP is asking for the public's help. Anyone with information regarding the incidents please call (209) 984-3944. Additionally, you should call the dispatch center at (209) 356-2900 or 911 if you witness any suspicious activities in the area. Investigators caution that no one should attempt to stop or confront any possible suspects.