Minimum Wage Hike Agreement Jumps Another Hurdle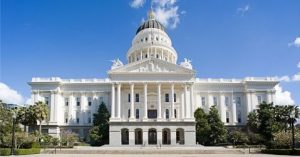 California State Capitol

View Photos
Sacramento, CA – Wednesday a California Assembly panel gave preliminary approval to raise the statewide minimum wage to $15 an hour by 2022.
The vote was 12-7 by members of the Assembly Appropriations Committee to advance the agreement, which was reached during the weekend, between Governor Jerry Brown and labor unions. Before the vote, a legislative analysis reported that raising the state's minimum wage would eventually cost taxpayers an additional $3.6 billion a year in higher pay for government employees. That heightens concerns by some business owners and economists that are concerned the pay hike would force layoffs, cause price increases and ultimately outweigh the benefits. Supporters counter that the raise would benefit more than 2 million Californians earning minimum wage.
The full Assembly could consider the agreement as soon as Thursday.