McClintock And Bigelow Draw Multiple Challengers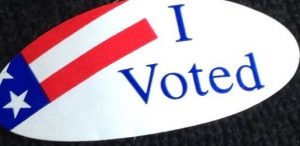 I voted sticker

View Photos
Sonora, CA — Two Mother Lode residents are planning to run against Congressman Tom McClintock, and three are in the race against Assemblyman Frank Bigelow.
The California Secretary of State's Office has released a preliminary list of candidates for the upcoming June primary. It is noted that the list will officially be certified on April 1st. McClintock, the Republican incumbent, has two Democratic challengers. They are Robert Derlet, a physician from Twain Harte, and Sean White, a Solar Instructor/Author from San Andreas.
In the race for California Assembly District Five, Republican Frank Bigelow is seeking re-election, and he has two Democratic challengers and one that declines to state a party preference. The candidates are Democrats Robert Carabas of Twain Harte and Kai Ellsworth of Greenwood, and decline-to-state candidate Mark Belden of Mokelumne Hill.
The top two-candidates in the primary, regardless of party, will move on to the General Election.
Of note, there will not be a state Senate race this year, for voters in Tuolumne in Calaveras Counties, as Tom Berryhill's term runs through 2018.