The Merchants, City Of Sonora Town Hall Meetings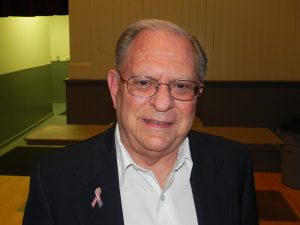 George Segarini

View Photos
Sonora City Councilman George Segarini has reintroduced something that used to take place on a regular basis for the merchants of Sonora.
Segarini was Thursday's KVML "Newsmaker of the Day".
The Sonora Chamber of Commerce used to run regular town hall meetings for local business owners and Segarini thought about that as he was looking at the amount of vacancies throughout downtown Sonora.
"In the past, once a building went vacant, it wasn't long before numerous inquires were made and eventually a new business would move in," said Segarini. "I'm not seeing or hearing of a demand for vacant buildings in Sonora anymore and it is something that we should all be concerned about."
After asking Sonora City Administrator Tim Miller about starting new committee meetings, Segarini was given the go-ahead to conduct monthly town hall meetings for the merchants.
"The Merchants, City of Sonora Town Hall Meetings take place each month at City Hall at 8 AM, and are not just for business owners. Retail managers, employees and others who are concerned about our local merchants are invited to attend," said Segarini.
The next town hall meeting will be held on Wednesday March 30th. He says a big discussion topic could be the beer garden that was recently proposed and postponed by the Planning Commission.
Merchants can discuss a variety of issues with city officials including vacancies, crime, regulations, proposals and any good neighborhood news to share as well.
The "Newsmaker of the Day" is heard every weekday morning on AM 1450 KVML at 6:45, 7:45 and 8:45 AM.