New Conservation Goal For T.U.D.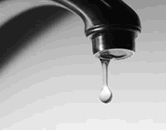 Water

View Photos
Sonora, CA — The Tuolumne Utilities District (T.U.D.) Board of Directors approved a staff recommendation to reduce the district's water conservation target to 21%.
At Tuesday night's meeting, the board decided to drop the number due to the State Water Resources Control Board last month lowering T.U.D.'s mandated conservation target from 24% to 21%. As previously reported, customers have cut water usage by 31% through February of this year, as calculated by taking into account the amount of water used in comparison to 2013, before the unprecedented drought took hold. That 7% additional savings above the state mandate will help the district moving forward to meet the targeted 21% throughout the summer months and ending on October 31, 2016.
The board voted unanimously to enact the reduced 21% water conservation goal.