Tuolumne County Commerce Is Slowly Growing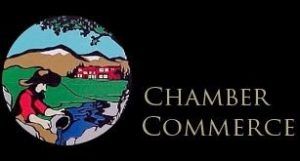 Tuolumne County Chamber Of Commerce

View Photos
The state of commerce in Tuolumne County is moving forward but things are still tough, according to Mike Ayala, the Executive Director of the Tuolumne County Chamber of Commerce.
Ayala was Thursday's KVML "Newsmaker of the Day".
When asked if the economy in Tuolumne County is growing, Ayala replied, "The state of business in Tuolumne County continues to remain a little rough. We are growing, but slowly. The rapid growth found in the bay area has not reached the Mother Lode."
According to Ayala, "The Chamber is here to help local business and we have continued to offer programs, plans and personal face-to-face conversations to help our members stay in business."
Ayala emphasizes shopping locally and he makes sure that the Chamber backs those words with direct action.
The TC Chamber reminds Mother Lode residents to remember the importance of shopping locally.
"Support Tuolumne County, shop local and do business here," says Ayala. "The Chamber is about local business and local jobs."
A constant theme is "Shop Local, Buy Local, Think Local".
The Chamber's position is that internet shopping hurts local business just as much as shopping out-of-town.
There will be an event celebrating and honoring our local vets next week.
Vietnam Veterans' Chapter #391 along with the Tuolumne County Chamber of Commerce and Black Oak Casino will be celebrating Vietnam Veteran's Recognition Day and "Honoring Those Who Help Veterans Heal" with a special benefit event to be held at the Four Tradewinds Conference Center inside of the Black Oak Casino Resort on Friday, March 25, 2015 from 6:00 PM to 9:00 PM.
This benefit's proceeds provide support for both the Vietnam Veterans' Post # 391 and the Tuolumne County Chamber of Commerce.
The Welcome Home Vietnam Veteran's Program was the brainchild of Vietnam Veterans' Chapter #391. Their program started with the hugely successful Welcome Home parade in 2010.
Tickets information is available by contacting the Tuolumne County Chamber offices at 209-532-4212.
Mother Lode residents are encouraged to look at the chamber website. The information can be found at http://www.tcchamber.com.
The "Newsmaker of the Day" is heard each weekday morning on AM 1450 KVML at 6:45, 7:45 and 8:45 AM.