Mother Lode Schools Score Tech Ed Incentive Grants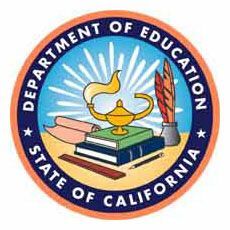 California Dept. of Education Seal

View Photos
Sacramento, CA — A funding boost of well over a half-million dollars for career technical education programs is on its way to five Mother Lode school districts.
More than $245 million in funding for was announced today by State Superintendent of Public Instruction Tom Torlakson, who says that the 265 applicants who are receiving the funds through the state's Career Technical Education Incentive Grant program are integrating academics with career technical and professional training, connecting employers with schools and preparing students for jobs in high-demand fields, including robotics, information technology, health care, teaching and emergency services.
Nearly $580,000 in grant monies will benefit local education programs. Specifically, Sonora Union High School District will receive $174,140; Summerville Union High School, $158,671; Bret Harte Union High, $115,728; Calaveras Unified, $100,000; and Big Oak Flat-Groveland Unified, $30,000.
Established this school year, the grant program is the largest of its kind in the nation, according to Torlakson. Today's awards come weeks after an initial $91 million was granted to 100 applicants back in January. "California's Career Technical Education leads the way in providing our students with a rigorous academic education in addition to the practical job skills that are in the greatest demand," he states. While $336 million has been handed out so far, plans are for the program to pay out $900 million over the next three years to support and develop 21st century career and college readiness programs across the state.