Karlsen Arraigned For Murder In Calaveras County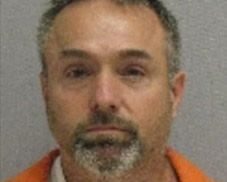 Karl Karlsen

View Photos
San Andreas, CA — A man already convicted of murdering his son in New York in 2008, was arraigned yesterday in Calaveras County Superior Court for the alleged murder of his wife in Murphys in 1991.
Karl Holger Karlsen's wife Christina died in a house fire in Calaveras County nearly 25 years ago, and at the time it was ruled to be accidental.
However, in 2008 the couple's 23-year-old son Levi was found dead at Karlsen's property in upstate New York. It initially appeared to be an accidental death, related to Levi working on an automobile, but officials later discovered that it was orchestrated by the father. Following the high profile murder case, the death investigation in Calaveras County was re-opened, and on August 29, 2014 charges were brought against Karlsen for killing his wife. It took nearly a year-and-a-half to coordinate the effort of transporting the suspect from New York to Calaveras County. The Calaveras District Attorney's Office worked closely with the Sheriff's Office, and other agencies, to make it happen.
District Attorney Barbara Yook reports that Karlsen appeared for an arraignment yesterday afternoon but did not enter a plea. His arraignment was continued to April 4.
Karlsen was sentenced to 15-years-to-life in New York for the 2008 murder of his son.