Update: Power Restored To Sonora PG&E Customers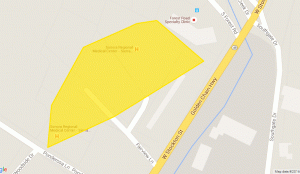 Sonora Power Outage

View Photos
Updated at 5:30am: All customers have been restored that went without power yesterday afternoon, according to PG&E.
Update at 4:42 pm: While both the outages reported below appear to be fixed, PG&E is now reporting another outage affecting 12 customers just west of the Phoenix Lake area in the neighborhood along North Bald Mountain and Big Hill roads. While a crew is still determining the cause, the utility anticipates power will be restored about 5:30 p.m.
Update at 2:40pm: PG&E reports that the cause of the power outage in the area of Fairview Lane in Sonora is "trees coming into contact with electrical equipment." It is not immediately known when there will be full restoration. 72 customers are still without electricity.
In addition, there is a new outage in the area of Lime Kiln Road impacting 15 customers. A downed power line was located. Full restoration is anticipated by 3:30pm.
Orignial story posted at 1:30pm: Sonora, CA — There is a power outage impacting 72 PG&E customers in Sonora.
The company reports that the outage started at 12:47pm and the cause is still being investigated. There is currently not an estimate as to when there will be full restoration. It is impacting neighborhoods near Fairview Lane. We'll provide more information when it comes into the news center.