Update: March Weather Is Ready To Roar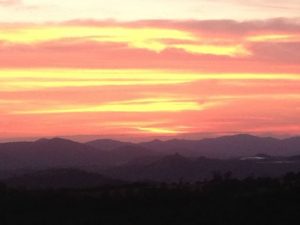 Sunset

View Photos
After a very dry February with only one significant storm, the weather in March is preparing to roar like a lion.
According to the National Weather Service, a few weak weather systems will bring light precipitation to the region Thursday and Friday.
A much stronger system will arrive Saturday and Saturday night, bringing heavy precipitation, gusty winds above 45 mph and heavy mountain snow above 5,000 feet. Urban and small stream flooding is anticipated along with downed trees, power outages and the potential for debris flows near recently burned areas.
Chain controls and hazardous travel is likely over the Sierra Nevada.
Light to moderate precipitation will then continue on Sunday and Monday.
Forecast models show that the parade of storms will continue for the next week and beyond.