County Moves Forward On Draper Mine Bridge Improvements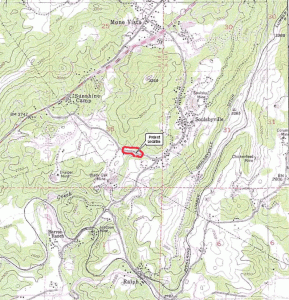 Draper Mine Bridge Project

View Photos
Sonora, CA — The Tuolumne County Supervisors approved plans, including the environmental Mitigated Negative Declaration, for improvements to the Draper Mine Bridge over Curtis Creek.
The bridge was constructed in 1937 and has an average daily traffic count of over 700. The county reports that a recent "Bridge Inspection Report" conducted in 2014 gave the bridge a rating of 26.2 out of a possible 100. It is classified as "structurally deficient." Plans for the upgrade began in 2004, but things were postponed due to revised guidelines for the California red-legged frog field surveys.
Fast forward, and last September Caltrans approved a Categorical Exclusion for the project under NEPA. By the supervisors approving the Mitigated Negative Declaration this morning, the county can move forward with acquiring some needed right of way. Actual construction is anticipated within the next couple of years, depending on how soon the right of way is acquired.
The total cost of the project will be around $3.4-million, and the federal government will cover $2.6-million. Tuolumne County's share is around $480,000, noting that $311,000 of that is covered through a California Toll Credit program.
The profile of Draper Mine Road will be raised approximately 3 ft. The new bridge will have an improved alignment and will include two 12-ft. wide lanes, and paved shoulders.