Calaveras To Discuss Fire Mitigation, Planning Fees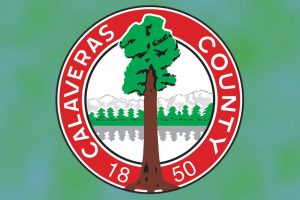 Calaveras County Seal

View Photos
San Andreas, CA — The Calaveras supervisors look to spend a good deal of meeting time considering new and revised administrative fees.
High on Tuesday's regular agenda, the Calaveras County Board of Supervisors anticipate formally introducing a fire mitigation fees ordinance in response to a request by the Calaveras Consolidated Fire District Board. It was last June when the fire district board held a public hearing, ahead of adopting its resolution to approve certain fire impact fees for residential and non-residential development. However in order to do so, the supervisors must first adopt an ordinance that lays out a process to follow for fire districts that might seek to implement such charges.
According to the meeting documents, staff plans to raise concerns about impacts to county resources, also noting that research into other counties' ordinances shows that only a few of them regularly adopt capital improvement fees on behalf of fire districts.
In another leading regular agenda item, the board will consider adopting a resolution that would allow the county's planning department to charge more for certain development applications that tend to require a good deal of staff time. Currently, staff estimates that the total fees being charged provide less than seven percent of the department's operating budget, requiring the balance to come from the county's general fund.
Categories under consideration for fee hikes include planning department appeals and certain time extensions. The planning department also seeks to require fees for planning commission appeals, as well as implement its own fees for Williamson Act contracts with zone amendments — and begin charging for temporary use permits, which are now available at no charge. Planning staff is also suggesting setting a $40 fee for medical cannabis zoning clearance certificates.
Tuesday's meeting, which opens to the public at 9 a.m., will be in the supervisors' chambers at the government center (891 Mountain Ranch Road). The supervisors have also scheduled a second meeting this Thursday at 8:30 a.m. in the center's administration conference room.