Memorial Planned For Tuolumne Veterans Hall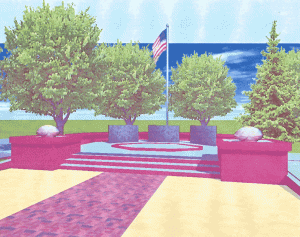 Artist Rendering For Proposed Veterans Memorial

View Photos
Tuolumne, CA — The Tuolumne County Board of Supervisors ok'd a proposal by a local veterans group to place a memorial on the grounds of the Tuolumne Veterans Memorial Hall.
It will be dedicated to honor the victims of 9/11 and the men and women who served in the wars in Iraq and Afghanistan. It is sponsored by the Veterans of Foreign Wars Post 4748, and leading the planning efforts are Aaron Rasmussen, Iraqi War Veteran, and Frank Smart, Vietnam Veteran.
Smart told the Board of Supervisors that the project is being promoted as a "community events venue" where there could be Memorial Day and Flag Day ceremonies, or even things like weddings. It will have wiring in place for sound and lighting, and also security cameras to thwart potential vandals.
The memorial itself will be three stones, and the sidewalk will have commemorative bricks. The project will cost an estimated $30,000-$40,000, and the funding will come from fundraising efforts to sell the bricks. The Supervisors voted unanimously, 5-0, to allow the use of county property for the memorial.