Retiring Law Enforcement Leaders Recognized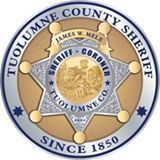 Tuolumne County Sheriff's Dept. logo

View Photos
Sonora, CA — The Tuolumne County Board of Supervisors took time to recognize the careers of three retiring members of the Sheriff's Office.
Certificates of Recognition were awarded this morning to former Sgt. Roland Demartini, Sgt. J.P. Jones and Deputy William Healy.
Sgt. Demartini, better known as "De-Mar," joined the Sheriff's Office as a patrol deputy in 1985 and was promoted to patrol deputy in 1988. He later became an investigator, and eventually in 2003 was promoted to Sgt. He oversaw the OSV/OHV program and supervised two rotations of the boat patrol.
Sgt. Jones spent nearly 10 years with the CHP division in Los Angeles before moving to Tuolumne County. In 1993 became a Jail Deputy, a Training Officer in 1995 and a Sgt. in 1996. In 2004 Sgt. Jones was promoted to Jail Commander, a position held through 2010.
Deputy Healy joined the Sheriff's Office in 1999, after spending 14 years with the Sonora Police Department. He was promoted to Corporal in 2001. He then had numerous assignments, including most recently, Court Bailiff.
Sheriff Jim Mele offered praise to all three of the recently retired members for their dedication and love of the community.