Update: Hospital Road Oil Spill Closes Section Of Mono Way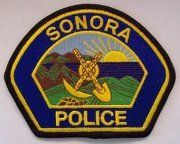 Sonora Police Seal

View Photos
Update at 6:30pm: Traffic is again moving freely on Mono Way.
Update: 4:43 p.m.: Sonora Police report that a section of Mono Way between Sanguinetti Road and Baretta Street is closed to traffic in order to do clean up following an oil spill. Possibly relating to the spill was a five-gallon oil can found in the road, according to police, who add to avoid the area until clean up is complete.
Original Post at 4:37 p.m.: Sonora, CA — An oil spill on Hospital Road is causing traffic issues in Sonora.
Avoid the area as responding units need room to address the situation. Officials say that it may be necessary to close the road to clean up the spill. We will provide updates, as they become available.