Reservations Start For Yosemite Campgrounds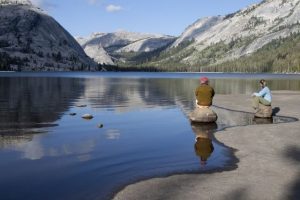 Yosemite's Tenaya Lake

View Photos
Yosemite, CA — Today is when reservations begin for a popular summer stretch to go camping in Yosemite National Park.
At 7am the park will begin accepting reservations for the period from Jun 15 – July 14 at 13 campgrounds. Spots usually fill up in a matter of minutes. Last year Yosemite attracted a record 4.1 million visitors and attendance is expected to be heavy again this year with the 100th anniversary of the National Park system. The next dates for summer reservations are March 15 for the period from July 15 to August 14 and April 15 for August 15 through September 14.
Click here for more information.