Man Leaves Casino And Disappears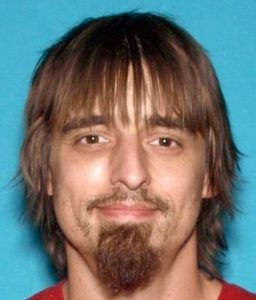 Allen Martin

View Photos
Jamestown, CA — Law enforcement is actively conducting a sweep of the area of his last known whereabouts.
The family has filed a missing person's report and is asking for the public's help to find 35-year-old Allen Christopher Martin of Modesto. He walked away from the Chicken Ranch Casino on Tuesday, February 9, according to the Tuolumne County Sheriff's report, which indicates he was seen on security video walking from the casino parking lot towards Chicken Ranch Road at around 10:30 p.m. Sheriff's spokesperson Debra Moss reports Martin had a cell phone on him but he has not contacted anyone.  She adds a search is underway, stating, "We are having the Tuolumne County search crew go out and look at the Chicken Ranch Road area and some surrounding areas. They will be looking for any clues, anything alongside the road he may have dropped or anything like that."
Allen is described 6'02" and 200 lbs. with brown hair and brown eyes. Allen was wearing blue jeans, a long sleeve blue shirt and a gray jacket.  His picture is in the upper left-hand image box.
If anyone has any information regarding Martin's location, please contact the Sheriff's Office at 209-533-5815.