Man Wanted For Attempted Murder In Sonora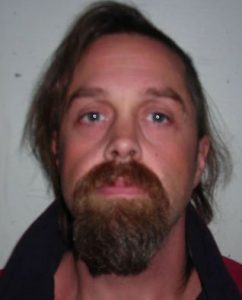 Michael Pierce

View Photos
Sonora, CA — Sonora Police report a man who attacked two women and attempted to choke one of them is on the run.
Police consider the suspect, transient 37-year-old Michael Pierce to be dangerous, as he is wanted on attempted murder charges. The incident happened Tuesday around 11:43 a.m. in the Lowe's parking lot off Old Wards Ferry Road. Police reports Pierce began arguing with the two women near the railroad tracks accusing them of having something to do with his missing vehicle.  The argument turned physical when Pierce lunged at one of the woman, according to police, hit her in the mouth, threw her against a tree, and then punched her in the stomach repeatedly.  At that point, the other women tried to pull Pierce off her friend and he turned on her.
Police Chief Mark Stinson says the attempted murder charges stem from Pierce's next action, stating, "He then grasped the second victim by the neck and began strangling her. Another male transient, who was in the area, observed the attack and intervened by grabbing Pierce, which allowed the female victims to flee the area." Chief Stinson provides further details, "After the female victims were able to get away, Pierce told the person who stopped the attack he intended to kill both the female victims. Both victims sustained visible injuries, but refused medical attention."
When officers arrived on the scene, they searched the area but Pierce was long gone. Described as 5'11" and 200 pounds with long brown hair, a goatee and blue eyes, Pierce is known to go by the nickname of "Maverick". Chief Stinson adds Pierce was involved in a high-speed chase with Oakdale Police Department just last week. He believes the vehicle involved in that crime may be the vehicle Pierce was questioning the women about when the fight erupted.
Chief Stinson believes Pierce has left Tuolumne County and may be in the Stanislaus County area, as he is known to frequent that county.  A reminder, Pierce is considered dangerous so do not attempt to engage him. Instead, investigators ask that anyone with information regarding his whereabouts contact police at 209-532-8141.