Hydrant Work To Disrupt Sonora Traffic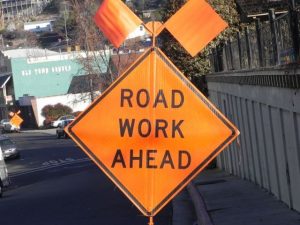 Road Work Ahead

View Photos
Sonora, CA – Motorists will find flaggers detouring traffic in the downtown area east of Highway 49 for the remainder of the week.
The Oakland based Mozingo Construction Inc. will be continuing its fire hydrant and water main replacements through Friday, Feb. 12. The work will include shutting down two roadways and an intersection through both the morning and evening commute times. The East Jackson Street and East Oakside Drive intersection will be closed, as well as, both roadways between the intersection and Hope Lane from 7 a.m. to 5 p.m.  Motorist can expect five minute delays.
Company officials caution drivers to watch out for large construction equipment along with crews working on those roadways.