Mother Lode Mourns Loss Of Community Leader, Innkeeper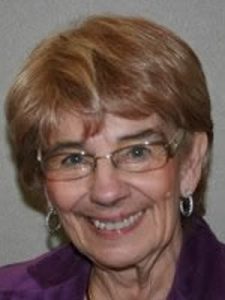 Peggy Mosley

View Photos
Groveland, CA — This morning the Mother Lode lost a planning commissioner, chamber of commerce and visitors bureau director and one of its most gracious innkeepers all at once.
While Clarke Broadcasting is still gathering details, news of Peggy Mosely's sudden passing is just now circulating around Tuolumne County, her home for well over two decades, where she made her energy and enthusiasm for the Mother Lode known. Many agree, by all accounts, our community is richer for it. The Tennessee-born owner/innkeeper of The historic Groveland Hotel was known as much for her work to restore the property to its Old West grandeur as her knack for making guests and members of the community feel at home. A former aerospace manager, private plane owner and pilot, Mosely, who earned The Wine Spectator "Best of Award of Excellence" for her inn's wine cellar selection, enjoyed talking with folks about wine, her teen years attending high school with Elvis Presley, local lore, and numerous other subjects.
Informed within the past hour of Mosely's death, District 4 Supervisor John Gray, states, "Peggy was a great community supporter. She did a lot of things within the community to help people, help different organizations — she was always there when you needed her. When I [recently] asked her if she would be interested in serving on the Tuolumne County Planning Commission, she really stepped up and although she was only able to attend a few meetings, her presence was certainly well-received. I am certainly going to miss Peggy and I know that people in the community will miss her also."
Gray shares that Mosely recently underwent heart surgery to replace a valve and that he had talked with her over the phone within the past two weeks. He adds that they had also been trading emails up until a few days ago, and that he thought it unusual when she stopped responding.
Funeral service information has yet to be announced.