Mexican Man Sentenced For Illegally Growing Marijuana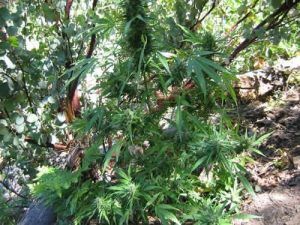 Marijuana Grow Site

View Photos
Mariposa, CA — A man from Mexico was sentenced to five years in a federal court for illegally growing marijuana on public land in Mariposa County.
40-year-old Juan Pedro Jimenez was taken into custody this past July when he was found at an illegal marijuana grow site on Chowchilla Mountain in the Sierra National Forest. 6,919 marijuana plants were located in the area, as well as fertilizer, trash, water lines and propane tanks. According to federal documents, the cultivation activities caused notable damage to the land and natural resources. Native trees and plants were cut down and steep hillsides were terraced to plant the marijuana.
The investigation into the incident was carried out by the Mariposa County Sheriff's Office and U.S. Forest Service.