Gov. Brown Appoints First Chief Marijuana Regulator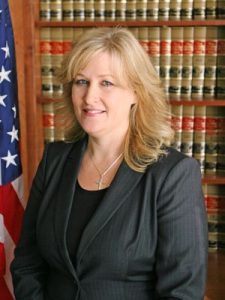 Lori Ajax, CA Medical Marijuana Bureau Chief

View Photos
Sacramento, CA – Governor Jerry Brown has appointed the state's first head of California's newly established Bureau of Medical Marijuana Regulation.
The new bureau chief, Lori Ajax, has served for the past two years as chief deputy director for the Department of Alcoholic Beverage Control, another division within the state's consumer affairs department. Since 1995, she held numerous other positions within the ABC, including deputy division chief, supervising agent in charge and supervising agent. Her compensation in her new post, which is subject to Senate confirmation, is listed at just over $150,600.
A member of the National Liquor Law Enforcement Association and the St. Sava Mission Foundation, Ajax, 50, is a resident of Fair Oaks and a registered Republican, according to the governor's office.