Update: AT&T Phone Service Restored In San Andreas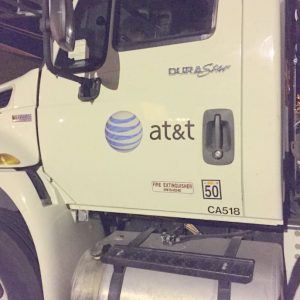 AT&T work truck

View Photos
Update: 3:29 p.m.: Phone lines are working again at Mark Twain Medical Center. As reported below, AT&T public information officials reported that the phone outage would be repaired sometime around 3 p.m.
Update: 1:18 p.m.: According to public information officials, technicians now on the scene of the outage in San Andreas report that a contractor for PG&E acccidentally severed a cable line going into Mark Twain Medical Center. They report that the issue should be fixed by 3 p.m.
Update: 12:51 p.m.: Public information officials for AT&T in the Northern California region indicate that a field engineering unit has confirmed there are some high capacity circuits down in the San Andreas area and technicians are en route. Restoration details are not yet available as the severity of the issue is still to be determined. We are continuing to monitor and report on the outage, which has shut down incoming and outgoing phone service at Mark Twain Medical Center.
Original Post: 11:18 a.m. San Andreas, CA — If you are trying to reach Mark Twain Medical Center by phone and were not able to get through, you are not alone.
According to MTMC officials, there is a phone outage at the medical center that has made it impossible to receive incoming or make outgoing calls. The outage is apparently affecting several other areas in and around San Andreas. MTMC states that AT&T has expedited the problem to the highest level; in the meantime it is working closely with multiple agencies to assess community needs as they might arise.
Clarke Broadcasting has contacted AT&T and is making other queries about the issue and will provide updates as they become available.