Sonora Council To Talk Marijuana, Vision Sonora And Yosemite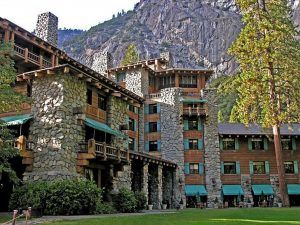 Ahwanhee Hotel...or Majestic Yosemite Hotel

View Photos
Sonora, CA — The Sonora City Council may take action tonight on allowing patients and caregivers the ability to grow and cultivate a small amount of medical marijuana.
Last month the city's planning commission endorsed an ordinance that would allow the growing of up to six plants per patient. Currently there is an outright ban on cultivation in the city.
In addition, the Council will take up the "Vision Sonora Trash Receptacle and Bench Project." In the city 2016 budget, $20,000 was allocated for new benches and trash receptacles in downtown Sonora. However, the total project cost is estimated to be $38,000. The County of Tuolumne has agreed to provide an additional $5,000, so the city council is asked to chip in $13,000 to cover the remaining. The plan calls for removing existing trash receptacles in parks and parking lots, and replace them with a less expensive glossy black receptacle that will resemble the existing. Also, 40 existing trash cans will be repaired and repainted. A portion will be used for recycling purposes. Existing downtown benches will also be repaired and repainted, and 13 additional will be purchased. It is noted that the Vision Sonora Marketing Committee is in the process of developing an "Adopt a Bench" program that would potentially help reimburse the Economic Development Fund for the cost of the new benches.
Lastly, the Council will decide whether to send a letter to Jon Jarvis, Director of the National Park Service, upset about the decision to rename several historic buildings in the park. Tonight's meeting starts at 5pm at City Hall. It is open to the public.