Calaveras To Consider Local Marijuana Cultivation Rules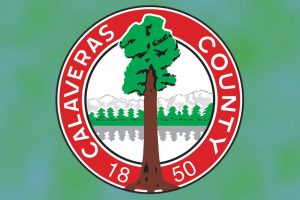 Calaveras County Seal

View Photos
San Andreas, CA — Today the Calaveras supervisors will attempt passing a comprehensive set of local measures to regulate medical marijuana cultivation and related activities.
If passed as drafted, the ordinances include statements that, as the Calaveras County Board of Supervisors, by a four-fifths vote, finds it necessary to protect and preserve public health, safety and preserve the peace, they would therefore, go into immediate effect. Reasons given in the language cite the estimated hundreds of unregulated medical cannabis cultivation sites now operating within county jurisdiction in the absence of regulation, controls, and safety and enforcement standards. The documents further state the grows are contributing to what is being termed an outlaw atmosphere that endangers neighbors and motivates growers to shroud their operations in secrecy; also calling out a definite correlation between unregulated cannabis gardens in the county and a rash of recent shootings and murders.
Equally paramount, recently enacted comprehensive state medical marijuana regulatory and licensing schemes for commercial cannabis operations direct local jurisdictions desiring more restrictive controls to adopt their own permitting schemes and local health and safety regulations. While there has been some confusion as to whether or not the state rules would take over where local laws have not been enacted by March 1, until otherwise clarified by the state legislature, the Calaveras supervisors are treating the date as a hard deadline. The main ordinance, if passed, would quickly establish strict local land use regulations pertaining to the cultivation, manufacture, testing, distribution, transportation, and storage of medical marijuana in order to minimize risks and nuisances, also allowing the county to later develop a revised, permanent ordinance to that most effectively regulates all facets of medical marijuana activities. At the same time, the supervisors will also address urgency amendments to the existing medical cannabis dispensary and Title 17 ordinances that would update them to reflect the new laws.
Related Actions Around The Mother Lode
At its meeting last Tuesday, the Angels Camp City Council Tuesday decided not to support a draft ordinance that would have placed an outright ban on medical marijuana cultivation. After a public hearing, during which most of the comments made were in opposition to the ban, the council members voted to direct the city attorney to present alternatives that they plan to review at their Feb. 16 meeting.
Sonora City Council will shortly hear what the city's planning commission came up with to address provisions that would allow medical marijuana patients and caregivers to grow up to six plants on their property. The Tuolumne County supervisors are now working with staff on a temporary ordinance while an ad hoc committee of stakeholders, being put together by the board, will be tasked with collaborating on recommendations for long-term local regulatory solutions.
Other Calaveras Agenda Items
In other meeting business, the Calaveras supervisors will hear a presentation and conduct a study session focused on the possible establishment and funding for a dedicated county emergency homeless shelter, due to increasing needs over the years that become overwhelmingly apparent during the Butte Fire disaster. The supervisors will also review and support modification recommendations by the county public works department for the Calaveras County Short Range Transit Plan (SRTP) update before final adoption by the Calaveras Council of Governments (CCOG) at its next meeting. Among the recommendations is to maintain county transit operations within the department. The meeting starts at 8 a.m. in the supervisors chambers at the government center (891 Mountain Ranch Road).