Three Busted On Drug Charges, One On The Run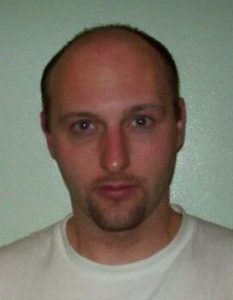 Stephen Proper

View Photos
Sonora, CA – A search of a Sonora apartment netted drugs, guns and, unfortunately, agents found two children living in the Sonora apartment – Now the public's help is needed to track down a fourth suspect.
Agents are seeking Stephen Proper, 31, of Sonora.  His picture is in the upper left-hand image box.
On Thursday at around 8:45 a.m., the Tuolumne Narcotics Team (TNT), with a search warrant in hand, raided a residence in the Mark Twain Apartments located at 311 Fairview Lane in Sonora.  Once inside, the agents discovered marijuana, methamphetamine, heroin, prescription pills, drug paraphernalia, a handgun, and shotgun.  Investigators also found evidence related to drug sales. Additionally, agents took two minor children out of the home and placed them in protective services.
Those in custody are 32-year-old Constance McGee, 35-year-old Justin King, and 21-year old Brook Allen.  All lived in the Sonora apartment, according to Tuolumne County Sheriff's spokesperson Sgt. Andrea Benson.  Additionally, all were charged with possession of controlled substances, possession of controlled substances for sale, unlawful possession of firearms, maintaining a drug house and child endangerment.  Their bails are set at $30,000.  King had additional misdemeanor charges related to   theft and a narcotics warrant.  Benson notes, "It's always important and satisfying to remove illegal drugs and unregistered guns out of the community especially when there are children living in the home.  It's can become dangerous for everybody involved."
Investigators are asking for anyone with information regarding the whereabouts of Proper, contact the Tuolumne County Sheriff's Office at 209-533-5815.