Update: Stuck Truck On Old Priest Grade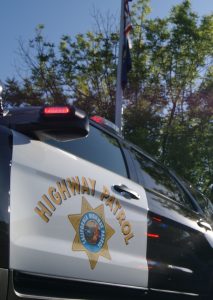 CHP patrol car

View Photos
Update at 3:30 p.m.: The CHP reports the bottom of Old Priest Grade Road has reopened.   At around 2:30 p.m., officer were alerted to an abandoned Ford pick up stuck half way up the grade in the eastbound lane forcing the closure of the bottom of the grade. Officers rerouted traffic to New Priest Grade Road/Highway 120 for about an hour.  A tow truck arrived on scene and removed the truck in about 10 minutes allowing traffic to move freely once again. The CHP report the driver of the truck has not been located and an investigation is ongoing.
Original Post at 2:46 p.m.: Groveland, CA — There is a traffic alert on Old Priest Grade just south of Highway 120 in Tuolumne County.
The CHP is on the scene of an abandoned Ford pickup stuck in the eastbound lane half way up the grade.  Travelers in the westbound lane are being allowed to use the roadway.  However, officers have closed the bottom of the grade to in coming traffic and are diverting motorists to New Priest Grade/Highway 120.  A tow truck is en-route to the scene, but there is no estimated time of arrival or when the roadway will be cleared.  We will bring you further updates as soon as new information comes into the newsroom.