Sierra Nevada Winter Storm Warning Issued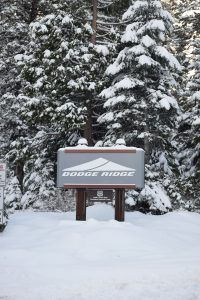 Dodge Ridge

View Photos
The Winter Storm Warning for the Sierra Nevada will continue through 10 AM this morning.
Snow levels start at around 3,500 feet.
Total snow accumulations will range from five inches to sixteen inches above 7,000 feet.
Winds of twenty to thirty mph will continue with gusts up to forty-five mph.
Another storm system is on track to move through Northern California tonight through Saturday. Only light to moderate rainfall is expected with this system. Snow levels are expected to climb to above 6,000 feet. Only the highest elevations of the Sierra Nevada is expected to be impacted with a few to several inches of snow.
A much wetter Pacific Storm System is then forecast to move through Northern California on Sunday and Sunday night. Three quarters to an inch of rainfall is expected in the Central Valley with possibly a few to several inches of rain for the Mother Lode and the Sierra Nevada. There will be possible road or small stream flooding or burn scar debris flow from late Sunday through Monday. Snow levels will remain high, so snowfall impacts will be limited to the highest elevations. Several inches of snow is possible above 6000 feet.
More weather systems are expected next week.
A Winter Storm Warning means severe winter weather conditions are expected or are occurring. Significant amounts of snow are forecast that will make travel dangerous and difficult due to icy, slippery snow covered roads and blowing snow. Carry tire chains and extra supplies if you are heading to higher elevations or over the passes. Only travel in an emergency. If you must travel, keep an extra flashlight, food and water in your vehicle in case of an emergency.