Vehicle Vs. Pedestrian Crash In Sonora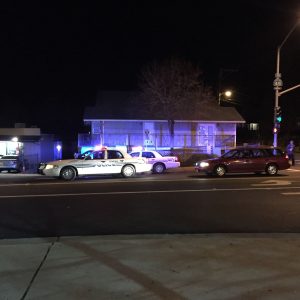 Vehicle vs. pedestrian accident in Sonora
Sonora, CA – A reported vehicle versus pedestrian accident in downtown Sonora shut down a section of a busy intersection.
The incident happened just after 7 p.m. Wednesday at the intersection of South Washington Street and Restano Way. Sonora Police patrol cars blocked off the westbound lanes of Restano Way with officers diverting traffic down South Stewart Street and South Washington Street for about a half hour.  Police are not releasing any further details on the accident at this time.
We will pass along more details when they become available.