Arrest Made Over Soup Can Assault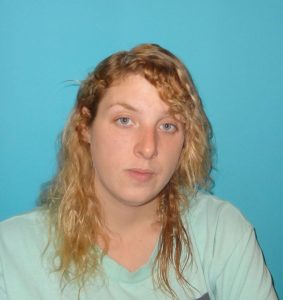 Katrina Guthrey

View Photos
Sonora, CA — A Sonora woman has been arrested on a list of charges, including assault with a deadly weapon.
The Police Department reports that it was the result of an altercation that happened Tuesday morning at the Sonora Gold Lodge on Stockton Street. An unidentified male victim reported that he was attacked by his girlfriend, 22-year-old Katrina Guthrey. During an argument, Guthrey allegedly picked up an un-opened metal can of soup and hit the victim with it. The male tried to flee from the motel room, so Guthrey threw the can at him, hitting him again. When the Police Department arrived the officers saw visible injuries to the male victim, but he declined medical attention.
Guthrey was booked into Tuolumne County Jail on felony charges of assault with a deadly weapon, inflicting injury to a domestic partner and violation of probation.