2015 Home Sales Reflect 'Modest Increase'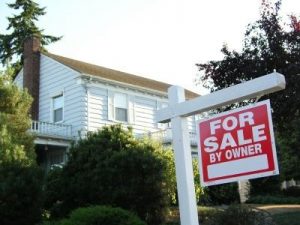 Home for Sale

View Photos
Sonora, CA – Comparative figures now in from a local realtors group indicate that home sales prices edged up four percent in 2015.
According to Tuolumne County Association of Realtors (TCAR) spokesperson Karen Burkhardt, the 2015 median sales price last year was $225,750, which, when compared with the median sales price of $218,000 in 2014, reflects a modest gain. Recalling the ground regained in recent years following the Great Recession, she remembers, "When we compared the 2014 median sales price with the 2013 median sales price of $195,000, we found a 12 percent increase…when we compared 2013 median sales price to the 2012 median sales price, we found an increase of 17 percent."
Burkhardt states that those bigger year-over-year gains that were won as the region's housing market was finally able to dig out of the hole it was in are likely over. "Which is okay, because we do not want an over-expensive housing market," she states. Arguably, she remarks, housing in Tuolumne County might be considered relatively affordable by locals if not for the area's median wages being somewhat low. Comparatively speaking, the market might represent a value for some on the outside looking in who appreciate the area's natural beauty. In terms of what is going on across the state, market-wise, "If you look at the statewide median, which just gives you an example of all of the variety of what you see…the housing market is hugely high — $475,000," Burkhardt points out, referencing the November median home price reported by the California Association of Realtors. Illustrating the difference, she continues, "Look at everything from San Francisco's median housing price, which was about $1.3 million — and then, contrast that with the low for the state, which I believe, reported at the end of November, was Siskiyou County at…about $165,000."
More Home Sales, Similar Pace 
In other 2015 data released by TCAR, total sales of 920 properties within Tuolumne County showed a two percent increase from 2014, while average days on the market remained virtually the same (down to 133 days from 134) over the previous year. Short sales were down 65 percent from 2014 and made up only two percent of the total home sales. The high sales price was almost $1.7 million while the low came in at $22,500. Sales at $200,000 and below made up 40 percent of 2015 sales; $175,000 and below, 27 percent. For 2014, properties sold within those ranges respectively represented 44 and 32 percent.
In TCAR's current market snapshot, taken Jan. 7, the current median list price is $284,900; average list price, $346,860. There are 341 active listings, which, at the current sales rate, represent about a four-and-a-half month inventory that is considered "reasonable," according to Burkhardt. High and low price listings represent a range from just under $3 million to $58,400.
As far as current buyers' opportunities in Tuolumne County go, available inventory on the lower end of the market that was pretty plentiful a couple of years ago is becoming depleted, Burkhardt says. However, properties in the middle inventory above $250,000 remain pretty plentiful. As interest rates begin creeping, she comments, "People 'on the fence' who are kind of ready to go  probably ought to think about [buying]…although [the rate] is still extremely good."