Parsons Now A 'Most Wanted' Fugitive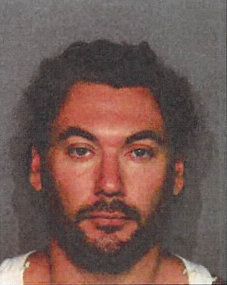 Daniel Jeffrey Parsons, Mug Shot 1

View Photos
San Andreas, CA – The Calaveras County Sheriff's Office has released details of a "Most Wanted" fugitive.
According to law enforcement officials, Daniel Jeffrey Parsons, 36 (see photos in left image box) is currently wanted on multiple felony warrants that include local robbery charges.
Parsons is described as a white male with brown hair and eyes; six feet in height with a muscular build and weighing 240 pounds. Identifying marks include tattoos of a cross with a woman's face; a woman with cards; the number 707; and a Raiders shield with a girl and a rose. His last listed address was 7832 Pool Station Road, Angels Camp.
The Calaveras Sheriff's Office emphatically states do not attempt to apprehend Parsons, who is known to frequent Angels Camps, Copperopolis, Vallecito, and Sonora. Additionally, authorities remind residents that aiding, abetting or assisting him in any way, including hiding or keeping him at your residence is a crime. Anyone with information is requested to call the Sheriff's Office at 209 754-6500; anyone seeing him is urged to call 911.