Butte Fire Recovery Picks Up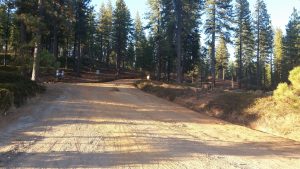 Butte Fire dozer work on Fullen Road

View Photos
San Andreas, CA — After taking a couple of weeks off for the holiday season, cleanup has continued this week in the Butte fire burn scar.
20 crews are out working in various areas. Calaveras County officials report that 290 of the 794 sites in the county's program have had debris removed. The properties are situated in western and central Jesus Maria, Old Gulch, Wendell, Moke Hill, East Murray Creek, Avenue A, Whiskey Slide, Hawver and Glencoe. Erosion control measures have only been completed on 12 of the sites in the program, to this point.
The Butte Fire Recovery team has also been recognizing "unsung heroes." This week the recognition goes to Sean Kriletich of Calaveras Grown, and his group's multiple volunteers. Calaveras Grown has been supplying certified weed-free rice straw bales at no charge to those whose properties have been burned. In doing so, they are also protecting downstream water supply. Calaveras Grown has made available 15,000 bales of straw, and Sean and the volunteers have personally spread about 1,900 bales at community work parties.
The Butte Fire ignited on September 9th and burned 70,868 acres.