Calaveras Supes Set Up For 2016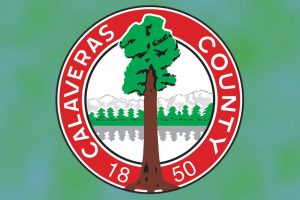 Calaveras County Seal

View Photos
San Andreas, CA – Beginning-of-the-year protocols such as choosing a chair and vice-chair will take up a good part of the Calaveras supervisors first 2016 meeting, interspersed with a few Butte Fire-recovery related items.
Divvying up committee, commission and board assignments and adopting its official meeting calendar for the year figure in among the board's initial tasks at Tuesday's meeting. The supervisors will also consider a number of applicants for over a dozen board appointments and anticipate green-lighting an extended labor contract through June 2017 with the Deputy Sheriff's Association.
Along with extending the local disaster and health states of emergency, due to the Butte Fire and pervasive tree mortality, the supervisors will consider adopting a traffic order that would simplify delivery of FEMA mobile housing units for Butte Fire survivors to Foothill Court.
Specifically, the traffic order seeks to reestablish two-way traffic in San Andreas along a portion of Lewis Avenue between Roberts Avenue and Foothill Court. Without it, delivery trucks transporting the mobile units would have to pass through the San Andreas Elementary school zone. If approved, the order would additionally improve access to soon-to-be-built permanent houses planned for some of the wildfire disaster survivors that will be located on Foothill Court.
In other actions, upon the retirements of two long-time public works employees, the board will issue proclamations recognizing and honoring both 33-year veteran Dennis Seibel, a road maintenance supervisor, and 35-year veteran Jack Thorbrogger, a maintenance worker, for distinguished service. The supervisors will also proclaim January National Mentoring Month and Jan. 21 as Thank Your Mentor Day.
The meeting will begin at 9 a.m. in the supervisors chambers at the San Andreas county government center (891 Mountain Ranch Road).