Gas Prices Heading Back Up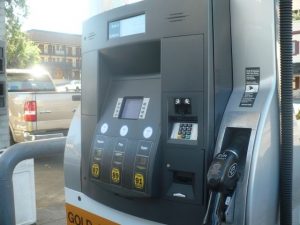 Stock Photo Gas pump

View Photos
Sonora, CA — While the price of gas has been declining nationwide over the past several weeks, it is starting to increase in California.
The average price for a gallon of regular unleaded in the Golden State is now $2.82. This is up nearly 15 cents over the past week, according to gasbuddy.com, which tracks nationwide prices. The myMotherLode.com gas price section shows that regular unleaded was selling as low as $2.25 per gallon, in Sonora, on Monday, but the lowest price is now $2.35. The price increase is being attributed to unexpected refinery maintenance issues at Tesoro's Carson refinery and Chevron's El Segundo refinery. Meanwhile, the nationwide average continues a downward decline, averaging just over $2 per gallon.
Prices in Sonora currently range from $2.35 to $2.68 and prices in San Andreas are between $2.49 and $2.57.